December 1st, 2023
Video conferencing had become a core facet of the year 2020 onwards, enabling organizations to communicate, family and friends to stay connected, and even for medical practitioners to assess their patients. Business use of customer support video calls, sales/team video calls, and customer support has become the obvious factor in the success of this transition in business adoption and the use of technology.
By 2024, research studies suggest that the video conferencing industry will be worth US$20 billion, with a share of 70%+ just devoted to business use. Hence the Skype vs. Zoom adoption war, each trying to dominate the market early on. The impact of video conferencing and the opportunities it provides has been indisputable during COVID, especially for companies and businesses who rapidly transitioning and attempting to migrate from offices to a work from home environment. Without these technologies, such a transformation in the world of work would not have been possible. Inter-company conferencing is also on the rise, as companies utilize technologies to talk to their stakeholders such as suppliers, fulfillment centers, and partners.
IDC Research found in their latest study that 87% of employees state that they feel more connected with their colleagues through video conferencing software. Research also suggests that by the end of December 2023, 30% of the global workforce will choose to work remotely, at least a few days of the week.
Due to the growing importance of conferencing technologies, providers and organizations must be aware of the forthcoming trends, and evaluate benefits of such trends for their business success.
Video conferencing tools, such as Zoom, Skype, Google meet, etc. made things somewhat easier, but do they address the challenges business people face when it comes to building a relationship with customers, profitably. That is where these tools need to be used in smarter ways to deliver on their true potential.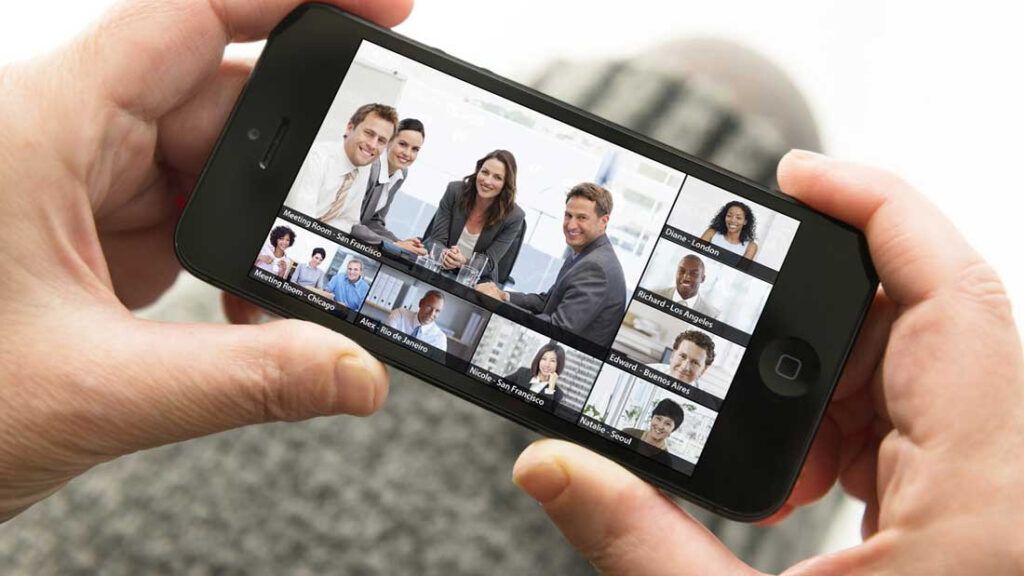 For instance, Internet existed back in 1970s but it wasn't until 1990s when it was first used for email transmission and later for website for a business presence, then it became a highly valuable tool. Same is true with video calls and group conferencing, and even video caller ID Apps.
Back in 2016, Facebook announced that its Messenger app (a popular messaging service integrated with that social media tool) has the new capability of performing group video calls with up to 50 participants. At the time it was configured to allow the first six participants to stream everyone's camera feed to one another in a grid-like view. This made Facebook Messenger's video chat feature one of the more robust options in the industry at that time.
The industry has moved on so far since then. COVID pandemic caused Zoom to become the standard face-to-face meeting App, video chat usage skyrocketed, and tens of thousands of applications and uses have been innovated, just in the last few years.
Video chat, streaming, and video interaction Apps for personal use have become a normal social tool among user and groups that are already connected. Business use has also increased quite dramatically, be it for business customer support online quick chat or video conferencing and streaming for business meetings and client presentations.
Forbes Insights conducted a July 2017 global survey of over 300 executives (sponsored by video conferencing provider, Zoom). This survey showed that 62% of executives agree that relative to audio conferencing, video conferencing significantly improves the quality of communication, a figure that rises to 73% among high-growth companies. In addition, 50% of those surveyed believe video conferencing also improves the degree of understanding.
The data presented by these reputable market research companies is validated by the fact that the video conferencing market is estimated at only about $7.9 billion in 2021, while the market is expected to grow to an estimated $9.7 billion in 2022, an annual growth of 23% (source: Vox 2021).

Benefits of business use of video conferencing
It's much more engaging than audio calls
It's save money (e.g. travel costs) if you have to meet face to face
It improves communication and can use cooperative tools or presentation tools
It connects remote team members and they can do many-to-many presentations
It improves productivity and communication reliability
It improves attendance
It's efficient and simplifies management
It offers a competitive advantage compared to your competitors who do not use it
It saves money and time while ensuring a better cooperative team relationships
It's available, using a few FREE Apps

And, what are some of the disadvantages of business use of video conferencing
Some Apps are a little clunky and not easy to use
Quality Apps, with good video streaming, can be costly
Coordination can sometimes be difficult
Less personal contact than an in-person meeting
Sometimes Internet network instability causes time lag issues
If poorly organized, it can cause more stress for setup
But obviously the benefits certainly do outweigh the disadvantages, which is why many smaller business marketers have rushed to adopt video calls to reach more people in a more personal way (without traveling to meet them), and benefit from the advantages of business video streaming calls.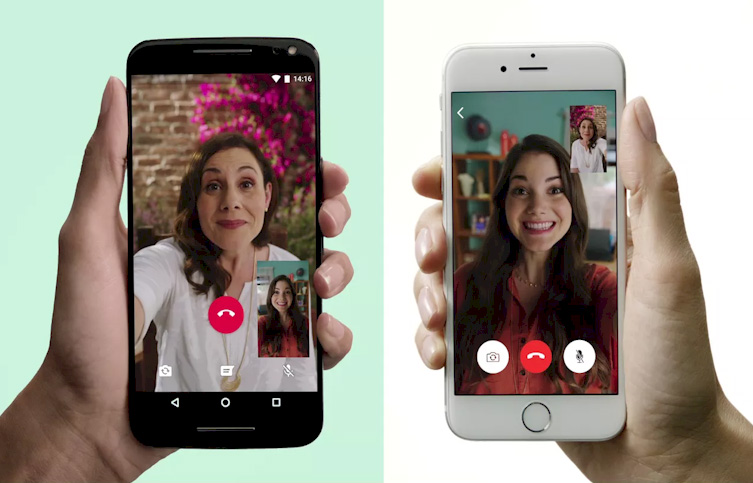 When you consider the benefits, then it is obvious why it wasn't long before some creative marketers started to use ManyCam App which allows you to alter the appearance of your webcam, extensively. For instance, you can use more than one webcam with Skype or other voice calling Apps or stream a completely different video that appears instead of your webcam. This means, you can have a video conferencing call, but play a different video (for marketing purposes) than your own face and your background.
Open Broadcaster Software (OBS) is a popular cross-platform, open-source video streaming tool. Some marketers now use OBS to stream to multiple platforms simultaneously, record media, perform video conferencing with a MS PowerPoint slideshow, and much more. In this case, you can use OBS to stream promotional campaign videos in place of your webcam.
This is somewhat similar to ManyCam, with the difference that OBS is completely free, you can use the full range of video streaming and broadcasting options, create promotional videos and a some pretty cool campaigning tricks. Even though OBS has more tools on offer, the software isn't difficult to use. In fact, all it takes is your imagination and a bit of trial and error.
Now, telephone caller ID videos have become the next obvious evolution, for business use (as well as for personal use). Many businesses and companies are intending to adopt video caller ID in their phones as it offers many great benefits, for very little cost (often with an initial free use).
--- article sharing ---