Welcome to EmpowerPioneers.com AFFILIATE PROGRAM page. Here we describe in detail what our affiliate program can do to help increase your income. See below.
If you are an existing affiliate, please LOG IN to access your control panel.
If you are not an affiliate, but wish to become one, you will need to apply (it's a quick and easy process - won't take more than a minute or two to fill out the form).
To apply, you MUST BE A REGISTERED USER on this blog first (click here to USER REGISTERATION to be a blog user or LOGIN as a user. Once you have logged in as a blog user, please REGISTER to become an affiliate.

Earn Big Money With Empower Pioneers Affiliate Program
Refer visitors to EmpowerPioneers.com website and earn 50% (anywhere from $100 to $300) of the advertisers first monthly payment or up to $1,500 per enterprise advertiser. Join us today to grow your income with one of the best supportive teams for affiliate marketers and a leading Business & Marketing Blog communities.
Please LOG IN TO YOUR USER ACCOUNT then click on  APPLY NOW.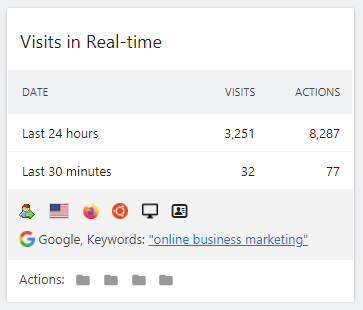 Why Partner With Empower Pioneers
Once you sign up and are approved for our affiliate program, you can promote Empower Pioneers anywhere on your website(s) via our referral link or ready made banners. You save time and money on creation of ad contents and graphics and you can start earning right away. See below for more details and sample banners.
Incredible Commissions
Receive $100 per referral and up to $1,500 per enterprise advertiser referral, with no commission caps, no obligations or minimum commitments per month or per year. PLUS the more referrals you drive through the program, the higher your commission tier can go. If you refer 10 advertisers to sign up for advertising on Empower Pioneers, you get a dedicated account manager that will assist you with growing your income and helping you earn as much as you want by driving referrals to our program. See below.
Dedicated Account Manager
Empower Pioneers will provide you with a dedicated account manager after you refer 10 advertisers through our affiliate program. He/she will provide you with unique strategies to help you grow your income and increase your website's ad visibility and even help you with promotions on your website's marketing strategies. You will have access to an affiliate expert who understands what your business is and how best to help you grow your goals and income objectives.
Leading Industry Tracking Technology
Our affiliate dashboard offers a comprehensive look at your affiliate details, including your earnings, payment, and more.
Linking Is Made Easy
Once you log into your affiliate dashboard, you get your hyperlink and can use this to link TEXT or the AD BANNERS or AD IMAGES (below) to Empower Pioneers website.
Sample Banners and Ad Graphics
-