November 30th, 2023
Facebook, the world's largest social media platform, (which owns 91 websites, Including Instagram and WhatsApp) is no longer viewed as a go-to holiday season advertising source by marketers. This is beginning to hugely effect their ad revenue, for not just the holiday seasons, but also future advertising income from their social media platform.
Small business owners, ecommerce eTailers, and even traditional retailers no longer see holiday ads viable or effective on Facebook or most its 91 websites despite the digital marketing continuous rapid growth and use by marketers for profitable campaigns.
Past few years, and especially over the holiday seasons during the COVID pandemic, social media platforms like Facebook were highly effective in reaching consumers stuck at home and aimlessly scrolling through their PCs and smartphones searching for deals, specials, and discounts. Major brands used the popularity of this social media platform to reach their potential customer audience as part of their marketing campaign strategies.
But Facebook and its 91 websites are NO LONGER the go-to platform. So what happened?
Recently with all the ongoing controversy over Facebook's lack of privacy practices, more and more consumers are steering clear of Facebook's apps, to protect their personal information from being collected, stored, and sold without their explicit permission by Facebook, Instagram, Whatsapp and many of its other websites.
Instead, many are turning to other channels to campaign or use social media posts and ads on other platforms.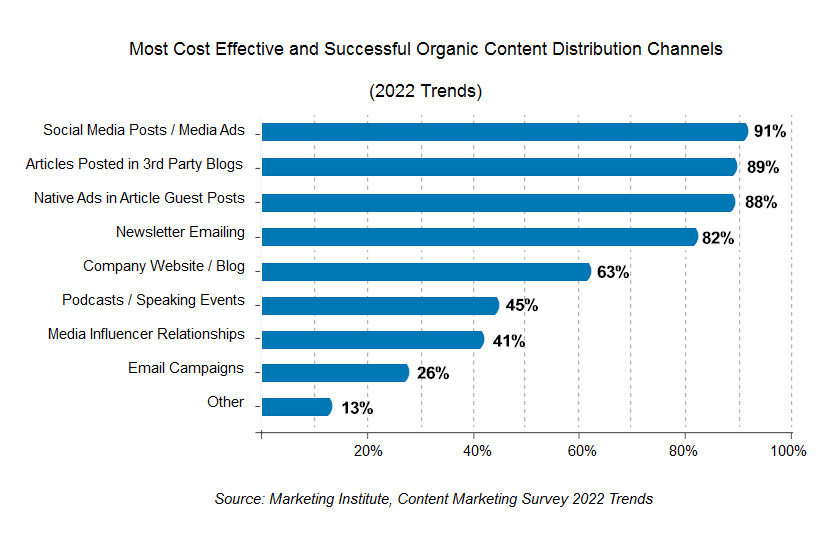 Facebook and its websites are facing a huge upheaval as well as changing economic factors. It's not just food, raw materials, transportation and labor expenses that are rising. Business owners and marketers are also facing climbing digital advertising costs.
The question that is on their mind, is: Will it be worth the high cost of advertising when you can see many online users of Facebook leaving the platform?
And to add to their worries, those that ARE STILL using it (to remain connected to their friends and family members) are protesting Facebook privacy breaches, in their own silent way and in many cases refusing to pay much attention to Facebook ads by retailers and businesses.
Earlier this year, a researcher at Facebook (its own researcher for User Analytics) shared some alarming statistics with colleagues, and the general public. Facebook is continuously losing traction with younger generations, FAST. Teenage users of the Facebook/Instagram/Whatsapp apps in the US had declined dramatically in the last 2 years, and is projected to drop a further 45 percent over the next two years.
Teenagers and young adults are one of the highest spending age range demographics for marketers, and Facebook is losing them, fast.
Current and former employees have indicated that Facebook sees its aging user base as an existential threat to the long-term health of its business
Facebook's struggle to attract users under the age of 30 has been ongoing for years, dating back to as early as 2012.
According to the internal documents released as part of disclosures made to the Securities and Exchange Commission and provided to Congress in redacted form by legal counsel for Frances Haugen, an ex-Facebook employee turned prominent whistleblower – the problem has grown more severe recently.
A consortium of news organizations, including The Bloomberg, have obtained the redacted versions received by Congress. Some documents served as the basis for earlier reporting in The Wall Street Journal regarding Facebook losing younger users.
"Most young adults perceive Facebook as a place for people in their 40s and 50s," according to the presented documents. "Young adults perceive Facebook/Instagram/Whatsapp (and others owned by Facebook) content as boring, misleading, and negative. They often have to get past irrelevant content to get to what matters." It added that they "have a wide range of negative associations with Facebook and its websites including privacy concerns, impact to their well-being, along with low awareness of relevant services."
The Bloomberg also released its report on long investigation regarding the platform and highlights information from another group of researchers who compiled a report for Facebook's chief product officer, Chris Cox, reflecting a troubling trend that seems to be accelerating by the minute.
A huge reason for this exodus away from Facebook and its websites is blamed on lack of any respect for privacy by Facebook and its 91 websites.
According to Shoshana Zuboff, a professor at Harvard Business School and the author of "The Age of Surveillance Capitalism", extraction operations of data mining and collection and dissemination of private user information for marketing exploitation proceed with the discipline of the Cyclops. User extracted information is voraciously consumed by marketers of personal data, radically indifferent to legal protections – as long as it is used for marketing exploitation, with no respect for privacy, truth, facts, or social norms.
In a leaked memo, a Facebook executive, Andrew Bosworth, describes this willful disregard for truth and meaning: "We connect people. That can be good if they make it positive. Maybe someone finds love. … That can be bad if they make it negative. … Maybe someone dies in a terrorist attack. … The ugly truth is … anything that allows us to connect more people more often is *de facto* good."
While in previous years — and especially over the holiday seasons — social media platforms like Facebook were highly effective in reaching consumers stuck at home during COVID, aimlessly scrolling on their laptops and smartphones. But this phenomenon turned on a dime once Apple's privacy changes became public and the ongoing controversy over Facebook's lack of privacy practices (an in fact deliberate breaches of privacy and data mining of personal information and phone calls) became a discussion in the Congress, more and more consumers are steering clear of Facebook's apps, which include Instagram and WhatsApp. Now they're turning to new platforms, like TikTok.
When Apple released its privacy changes impacting how apps can track users, many users were shocked. Many consumers have since opted out of tracking by popular apps, which means businesses are gathering less information on users' daily habits and interests. As a result, it becomes much more difficult for advertisers to target people on the internet effectively to make sure their campaigns are cost effective.
Many online retailers and marketplaces are having to overhaul their marketing strategy due to Apple's privacy policy. These companies are now directing their marketing dollars toward 3rd party blogs and influencers to try to acquire new customers, and engage prospecting in a less hostile environments depleted of privacy rights which is very important to users. No one can ignore these facts on the ground.
More retail brands as well as small business entrepreneurs are resorting to other more user privacy-neutral channels such as blogs, podcasts and large-scale online content marketing campaigns to diversify their marketing mix. Brands are also trying to leverage celebrity endorsements, although it is often an expensive alternative.
With the ongoing supply chain problems, companies are facing higher commodity costs and, in some instances, haven't had enough products to meet demand. With many companies facing headwinds in their business related to disruptions in global supply chains as well as labor shortages and increasing costs, they are fully committed to avoid wasting money and resources on marketing campaigns on channels that don't work or may see no results from, especially one that is experiencing a backlash from the consumers.
--- article sharing ---