September 28th, 2023
Since the first day that entrepreneurs started Internet-based businesses and marketed their products and services online, one consistent marketing method has been (and still after more than 2 decades), continues to be effective. That marketing method is affiliate marketing.
In case anyone still is unaware of affiliate marketing, I would describe it as a freelance publishing commission based business. In other words, a marketer will use the products and services of others and promotes it or publishes it on his/her websites or other online/digital assets and when people make a purchase, the marketer gets paid a commission from the sale by the maker and/or seller of the product/service.
An affiliate is usually someone who is very good with marketing online, has many digital assets such as social media accounts and websites or blogs that has visitors and they simply promote products and services for a sales commission. Affiliates also drive traffic using SEO, PPC, and social network and search engine ads. They are paid based on sales (or conversions) and their compensation is dependent on their performance (i.e. results-based sales).
Now that we covered the basics of what is an affiliate, let's discuss the most important 7 implementations of an affiliate program for your business:
1. Get an Affiliate Manager for your affiliate program
The single most important strategy to a successful affiliate program is to have an affiliate manager. This person (whether the business owner or someone dedicated to this task for your business) is a completely dedicated resource in charge of attracting, recruiting, motivating, managing, and supporting affiliates.
To succeed with an affiliate program you need to have an affiliate manager that keeps your affiliate partners motivated and supported so they promote your products and services. An affiliate manager does even more. This valuable resource will track results, monitor performance, drive campaigns, and significantly contributes to the success of the affiliate program. If you have an affiliate program, in almost every case, you should have an affiliate manager.
2. A few of higher quality is better than many of low performing affiliates
Yes, you can have 1000s of affiliates but you are only able to provide limited support for them and hence limited results. Many among this large pool of affiliates will try your program and soon leave looking for better affiliate commission programs.
Instead, by focusing on smaller and higher quality affiliates you can help them succeed and they will continue to bring you leads and sales as they know their efforts are well compensated. Additionally they will invest more in the affiliate program as they see how much more they can earn. This keeps them highly motivated as they know that they CAN earn as much as the effort they put in. It's a win-win for both. This is key to a successful affiliate program.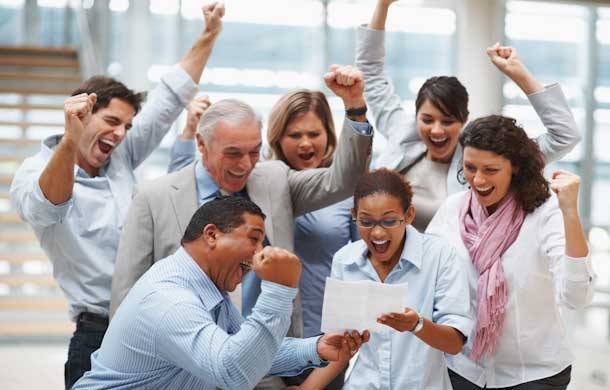 3. Monitor the cycle with scheduling
Monitoring the entire cycle of sales process, from publishing to sales optimization and commission payment, is essential and it is even more essential to schedule a regular analysis of each step along the cycle. The cycle is defined as the steps necessary to complete an affiliate sale, which is: recruit -> motivate -> support -> track -> engage -> monitor -> optimize -> payout.
This cycle is known as "build your affiliate team" cycle. You recruit and motivate your affiliate team, just like recruiting and managing your own sales team (although without a paid salary). The cycle is a methodology to help you manage this team from nurturing partnerships and relationships, to empowering and supporting, and building affinity and trust.
4. Product development with the help of Affiliates
Once you have your product/service promoted by your affiliates, get as much feedback from your affiliates and their traffic data as you can. Using valuable data obtained from your affiliates, you can develop a new product or service, one that has embedded all the knowledge of marketing you have obtained from your affiliates.
This kind of interactive process of product development with both customer feedback and affiliate feedback at every step allows you to develop and market a top-class product to minimize waste of effort and has a value-added approach allowing you to build the product that your customers really want and will pay for. The ideas that your affiliates have about marketing your products, which they obtained through their interactions and publishing methods, are key for development of a winning product.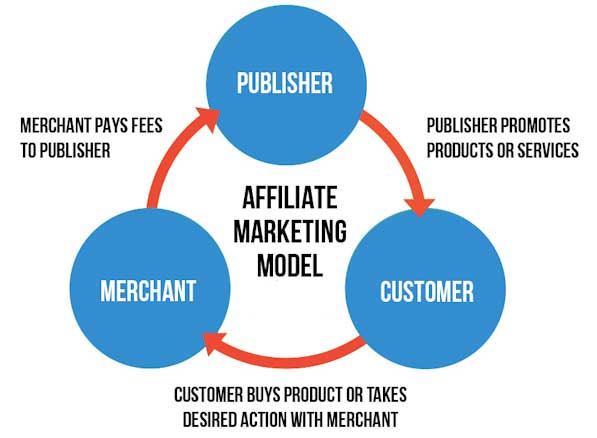 5. Specialists that flock around your kind of products
Indeed, you can simply connect with affiliate networks and sign up or get many interested affiliates. However, successful affiliate managers look for enthusiastic "influencers" who are affiliates that have a real interest in your kind of products.
These specialists usually specialize in selling products like yours and that is what they are good at. Seek out these individuals, because your future success depends on finding these individuals, bridging their interests with your products, providing the most lucrative and promising commission rates possible, negotiating support structure for their publishing effort, and putting together an effective tracking and payout plan. 
6. Digital presence for trust, inspiration, and credibility
You need to promote an online native presence for your products and therefore you must build social media profiles and join as many social networks as possible. You also need to write articles and promote your brand through blogging community. This further helps affiliates to accomplish conversion when you brand is better known and has credibility. You need to create an impressive digital presence for your affiliates. They can sell and convert more which ultimately serves you.
7. Use affiliate marketing tools
There are many affiliate marketing tools these days and the few good ones can help you research the market, test new ideas and products, select effective campaigns that really work, embark on promotions that produce results, and can help with management, tracking, as well as analytics. These tools are essential to your affiliate marketing campaigning and the success of your business.
These are some of the best tools, we have used (and they are all FREE):
a) Buzzsumo is an excellent tool and it is used as a research and marketing tool which brings you information regarding market trends.
b) Adcomparator is a free online statistical analysis software and useful for helping you to compare and optimize your advertising strategy.
c) Buffer is a social media management tool hugely effective in helping you manage your time.
d) SpyFu is a competitive analysis keyword research tool, where you can see every keyword a company has bought on AdWords. This gives you competitive advantage knowing what your competitors are spending money on.
e) ClickMeter helps affiliate marketers like yourself to track and understand exactly what brought traffic to your site.
f) WordPress is a popular blog content management system that allows you to put together a blog and generate traffic from your articles.
g) To drive traffic to your website or blog, you need attention-grabbing headlines, which Coschedule's Headline Analyzer Tool helps you with. It rates your potential headline on the structure, grammar, and readability of your headline as well as if the words are common, uncommon, emotional, or powerful.
--- article sharing ---