November 28th, 2023
Content marketing is now the most effective and least costly marketing method compared to Google Ads and Bing Ads, or other forms of online advertising through search engines. So, who decides on effectiveness of content? Content marketing strategist is responsible for the content marketing strategy.
Whether you are a marketer in a small business or a large corporation, the effectiveness of content marketing depends on the strategy of implementation and content selection. So how do you achieve this?
Content marketing strategy represents the step-by-step planning to acquire interest of a potential customer to achieving the reaction of the customer through a pre-determined journey all the way to becoming a paying client.
This means that you would plan every reaction and call-to-action through the various stages of acquiring interest of the prospect and guide them all the way to the last stage, when they become a paying client.
A content marketing strategist would often employ a methodology called: content marketing funnel.
A funnel, from the perspective of content marketing, is the step-by-step process which defines the various stages a prospect goes through subliminally before making a purchasing decision.
The role of a strategist is very important. Because a strategist is a magician in content marketing. In this role, a story is brought to life, ideally making the customer's journey exciting, bold, and never boring.
This role is important because unless the content is devised and expertly narrated through the funnel process, you cannot get a reaction from your potential audience. The strategy devised for the content must work as providing jet fuel to content marketing efforts, via compelling content, images, visuals, and may be even charts to make magic.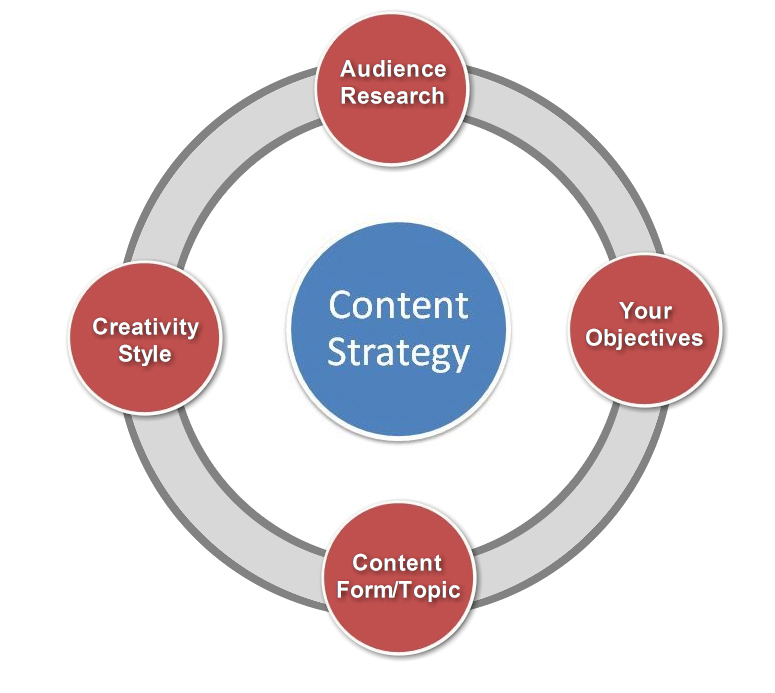 A content marketing strategist would often develop company PR and news stories, case studies, insightful articles, social media visual content, and creative bells and whistles that put a spotlight on the company's products, services, people, history, culture, innovation, and success.
Strategists usually start with a content calendar to support the company's narrative story telling projects and serve as the chief content writer, getting input and alignment from internal people, including marketing head and even the CEO or the owner of the business.
Content marketing strategist is a "content magician"
A content strategist will decide on the content that will lead to the production of high-quality articles, white papers, blog articles, press releases, email marketing messages, case studies, presentation content, survey reports and website content. This is no easy task.
Also serves as a decision maker on what type and form of content represents the company's brand, ideally content that is insightful, exciting, clean, concise, well-polished, and part of story-telling promotion of the company and its own journey.
A content marketing strategist must be highly talented in editing, producing compelling content, including conceptualizing the product story line (how it was developed or came to be) and make it consistent with the company's mission statement and other marketing material, prior to publishing.
Content marketing strategy needs continuous measurement and improvement of the content performance and this is often achieved through building and maintaining an editorial calendar.
Any marketing strategist must also stay up to date with the latest industry trends and customer challenges in order to build a more effective content strategy, this is no easy task.
One of the most demanding aspects of content strategy development is to work closely with senior management team or business owners, marketing directors, and other departments to create effective communications strategies that articulate a company narrative.
Content strategists must interact with communication specialists inside and outside the company, graphic designers and internal team members to create and review all content & ensure consistent message is being displayed in an multichannel way.
Any strategist that is good at what they do, believe in 'constant quality improvement', which means that the business must constantly review and adopt better content creation practices through frequent testing of new content formats and distribution channels, including championing the increased use of data visualization through newly available software tools that enhance content marketing performance.
For in-house teams, a content strategist must also keep close eye on the creative resources including designers, writers, and other personnel to make sure everything is reviewed before published and all posts or external content display is as it should be.
Tips for content strategy development
Content marketing strategists have many tips on developing content strategy. Most would say that their number 1 tip, is to have regular weekly meetings with your team to assist in developing the main messaging and communications and set a marketing theme for the week so everyone in your team is aligned.
Discuss with your team during your weekly meetings, any ideas to create marketing content, including graphics, video, social media posts, emails, and slide decks to support marketing promotions within your overall content strategy.
Every time you start your morning to look at content strategy, get into your editorial mindset that seeks to understand what your specific audience consume, what content they want, what do they talk about with their peers, and how to create it.
Remind yourself that all content marketing strategy needs to be applied to all channels.
A content strategist needs to have strong project management skills, and if you don;t, you should be comfortable getting a project manager in your team who is great with task management, achieving deadlines, understanding dependencies, and organizing project plans through to completion. There are many tools such as Asana, and Trello that can help with content strategy and content development.
Remind yourself that you need to balance competing priorities in a multichannel content marketing strategy, and you need to have excellent judgement and quick decision-making skills to turn out content week by week.
Create an atmosphere with your team that prioritizes your work being request-driven and thrive in an environment where each day could bring something different to the queue.
Keep your team members focused on the awareness of event deadlines and milestones. This would help organize them and your strategy development. You understand when and in what order things need to happen and you can weave the right plan for any scenario so your team members are following and stay in tune with your content strategy.
Often the best work is done through collaboratively building and testing your strategies – but you should employ crowdsourcing to find the right solutions with content strategy development.
--- article sharing ---