November 29th, 2023
Marketing for small businesses on a small budget, is both an art and a science. It isn't about simply placing ads and posting relevant content in social media. It is about quality, continuity, and timing.
Like any other aspect of business operation, owners or marketing teams must focus on a clear strategy behind their campaigns in order to effectively target an audience that are ideal for your products/services being marketed. This audience needs to be treated like potential leads/prospects and you need to use technology to influence their purchasing decisions. Once potential customers are engaging you with questions and learning about your products, you are now using brand interactions to build a successful online eCommerce business.
It is precisely the marketing strategy focus on "bigger picture" that allows you to build a digital marketing strategy that helps you accomplish your growth objectives in a cost-effective way.
What should your marketing strategy include:
1. Be visible in as many platforms as you can, (search engines as well as social networks)
2. Make it easy for potential customers to choose you
3. Focus your marketing on target ready buyers
4. Make best first impressions
5. Publish engaging content and monitor social interactions and conversations
6. Send follow-up messages or emails to re-engage with potential customers
7. Get customized video content to promote your business in the most effective way
But you can transform your business operations through a few smarter steps that help you run your business without dragging you down:
1. Promote your business effectively through the channels that best deliver results – and test their performance to make sure it is best place for your audience (potential customers) to meet your products
2. Allow customers to engage and make appointments online and ask questions and request quotes
3. Analyze and update your business procedures and tasks (marketing and promotions) through a data-driven analysis that help you make your business management efficient
What kind of marketing results do most small businesses really need for their business?
Well, it's quite obvious they need some or all of the following depending on their business:
1. Traffic/lead/sales generating marketing
2. Long-term branding strategy (few can go far without it)
3. Advertising/media buying (obviously cost-effective one)
4. Website SEO
5. Website and Social media post/creative design for effective first impression (crucial)
6. Local campaigning even if they are a nationwide product/service company (locals buy faster)
7. Data-driven analysis, re-marketing to existing clients with upselling, and constant quality improvement
Here's some simple yet effective marketing and business decision support steps that help your business:
Digital Advertising
Attract new leads/prospects and convert to customers through online advertising. Some online pay-per-click (PPC) ads work better than others. You will have to try with small budgets (around $100) to test which of these work best for your product, product positioning vs. competitors, and your marketing message and its effectiveness.
Once you try different sources of ad media (Pinterest, Instagram, TikTok, Google Ads, Bing Ads, Facebook Ads, etc.) then you will find out which produces the most results and then continue with the ones that work to achieve highest ROI (return on investment), and drop the ones that are not producing great results.
Remember strong results depend on a combination of strong copy-writing/messaging, a well thought-through targeting, and continuous testing and optimization with clear analysis. It's all about testing and constant quality improvement. That's how you get there with a low cost budget.
Social Media Campaigning
Ask some of the top social media experts about how to be effective in social media campaigning and marketing, and almost all will give you the same answer: consistency and engagement.
This is the key to strategically attract loyal following for your business through consistently engaging your audience, whom are your future customers. Interacting with your audience in a genuine and authentic way is key and let your audience feel like consumers when they ask about your services and what it can do for them, for instance, how it can help their needs, their business, or their life. Then when you engage with your potential customers online you can use the content from the engagement experience to build relevant content (or referred to as compelling content). You can even take this content and communicate more effectively, for instance, using video to talk about what your product offers for people. You can add FAQ section to your website, etc.
SEO
No doubt you have heard about SEO (search engine optimization of your website), but it is important to mention it again. Through a combination of website SEO strategies (with targeted consumer keyword/phrase searches) and local search engine keyword searches and social media posts that help search engines to reinforce the SEO keywords for your website/brand you can improve your position in organic searches in engines like Bing, Google, and Yahoo.
SEO is key to your long-term business success strategy as this is THE MOST COST-EFFECTIVE marketing strategy there is. However, it takes time, it needs careful constant analysis and adjustment, as well as expertise to make your site show up on top of the search engines.
One advice I can give you is this: don't believe anyone who tells you that you can have an SEO campaign done that can quickly take your company to the top of search engines. It won't happen. I have worked on SEO for more than 14 years. It won't happen.
Still there are those fraudsters who promise to get you up on the search engines in a short few months, and ONLY for a few hundred Dollars. It's too good to be true, because it is NOT TRUE.
Ecommerce Marketing & Market Share Acquisition
All online businesses that sell through ecommerce need to increase sales and focus on market share acquisition while building their brand. That one is simply obvious. Where some get distracted while managing their ecommerce business is: proactively assisting every aspect of your ecommerce management of campaigns. What does this mean?
For instance, your ecommerce shopping cart should help you grow your business through email list growing, which should already be part of your sales and promotional strategy. With the email list you are already obtaining through your ecommerce cart, conduct campaigns to grow your blog viewership, then use your traffic to your ecommerce products page, to do even more email marketing and achieve better conversion optimization.
Your ecommerce marketing should help you increase sales through better management of your ecommerce campaigning and promotional results analysis.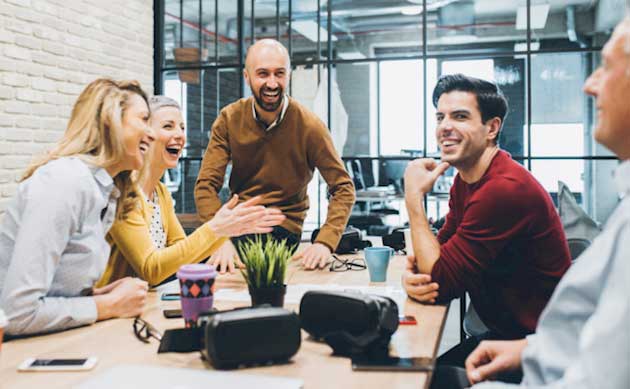 Data-driven marketing and business management
Your online success can be made much faster and you can obtain customers and business growth much more efficiently if you have a data-driven approach in marketing and business management.
Most small businesses complain about lack of time to analyze data and act upon such data analysis.
But without using such data analysis, and continuously optimizing promotions to improve results with every campaign, sooner or later you will find that the operational costs and chasing the sales is becoming a burden to operating your business, and much, much more expensive than you thought and your ROI is constantly going down.
You should not be chasing sales, but managing a successfully growing business (yes, it will have its challenges which need your attention of course). But you are not suppose to be chasing nightmares in your business all the time. It would be no longer fun to run a business.
By looking at the data and how it is effecting your sales, marketing, and operations you can achieve operational efficiencies through the application of technology (in this case the Internet or online customers services) to give your business a substantial advantage over traditional methods and that is EXACTLY what your customers are looking for.
Your customers are looking to technology (say the Internet, and online shopping) for an advantage over going shopping in a mall (let's say), whereby they have to drive in the traffic, park the car, pay for parking, walk over to the store, be limited by choice and time, find something good enough, pay for it, get back in the car, and drive home.
Use efficiencies of modern times, for your business.
--- article sharing ---