November 29th, 2023
Online advertising is a multi-faceted and complex endeavor that requires a comprehensive and strategic approach, otherwise it will be expensive with poor ROI.
Digital advertising reaches $389 billion in 2021, and will be substantially more competitive.
There are many research companies that analyze Internet use and online marketing and advertising data and produce market trends analysis and research studies to help businesses and marketers better target their audience with the products and service that are in high demand.
Among these research companies (some calling themselves international or global market intelligence or data firms), there are many well-known names, for instance, Forrester Research, IDC, Opinion Access, Online Market Intelligence, MSW Research, Market Cube, Logit, IResearch Services, Recollective, Schlesinger Group, Wakefield, Civicom, and many others.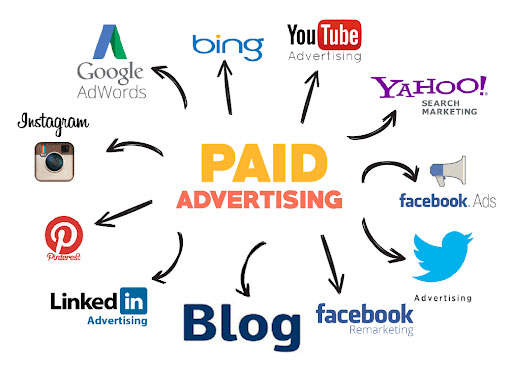 In fact, there are about 500+ research companies, with a well-respected brand & reputation, offering market data analysis for online advertising for Internet entrepreneurs and business opportunities sector.
Just about all of them, conduct regular surveys and research studies on one particular hot area: Online Advertising.
Why is online advertising market so hot? And why is it growing so fast?
Because it works.
Looking at Google (Alphabet) online advertising revenue, it is quite obvious what is driving the online market trends. It is a $150 billion revenue, each year, with more than 80% of Alphabet's revenue coming from this $150 billion. Google is the market leader in online advertising and enjoys nearly 30% market share of digital ad spending globally in 2023.
Alphabet is essentially a holding company for Google in order to convey itself as a tech company, although in reality, it is really an advertising media, promoted through its search engines, mobile phones, ad tools, content tools for business advertising, and other products. It is really modern day Yellow Pages.
Even its YouTube brand is an advertising medium, which has seen a 50% ad revenue increase, year-over-year.
What is behind this growth of ad revenue?
Advertisers need to find customers. media companies like Google (as well as Bing, Yahoo, and others) offer prospecting, or in other words, an advertising medium where potential customers can see an advertiser's ads and business marketing/promotional messages and/or campaigns.
The bidding strategies allow advertisers to generate traffic to their site, mostly based on "cost-per-click", where they pay Google a PPC (payment per click), and Google (or others) generate revenue from this method.
For anything to do with legal ads, insurance ads, contractor ads, business services ads, and others you are looking at somewhere between $5 per click to upwards of $500 per click. Yes, $500 per click. If you are an Personal Injury Attorney in Denver and want to get customers from Google search and get leads, you are paying somewhere around $500 per click, and about a 5% conversion ratio, which means that you spend about $10,000 to get one personal injury customer in Denver. In some cases, these numbers are still very conservative. Some law firms spend as much as $100,000 per month advertising in Google. That is, again, $100,000 per month.
Other businesses are also spending lots of money advertising with these media companies.
Microsoft's advertising business has been the driving engine of the company, only second to the Intelligent Cloud business. Microsoft's social media ad revenue from LinkedIn was about $3 billion and seeing a constant growth of about 20% per year.
Facebook has seen a 50% surge in advertising revenues, estimated to be higher than $100 billion in 2021.
These ad revenue increases are also mostly due to higher cost of advertising due to demand, be it as a result of more digitization of global economy caused by COVID or simply from global economic growth. Either way, these companies are making more from ad revenue and businesses, companies, and entrepreneurs are paying more and more for prospecting, finding leads, and ultimately trying to win more customers and increase their revenue.
How can advertising my products/business on blogs be more cost-effective?
Despite these mainstream ad media companies, research trends from most of the reputable market research data companies show that about 50% of the advertisers still want to try more cost-effective advertising sources and media, and ideally ones that don't charge a huge premium as do these bigger ad companies.
2023 Blog / Portal statistics
Almost 410 million people view 21 billion blog pages online.
Nearly 70 million posts are published each month by top tier blogs alone.
77 million new blog comments and discussion are generated by readers per month.
Blogs have been rated as the 5th most trustworthy source for gathering online information.
Blogs have been rated as the 3th most common content marketing strategy, after video & ebooks.
70% of people would rather learn about a company through articles rather than advertisements.
66% of bloggers today are publishing regularly each month.
77% of internet users read blogs regularly.
Internet users in the US spend 3X more time on blogs than they do on email.
The "how-to" headline is the third most popular headline preference at around 17%.
Marketers who prioritize blogging are 13x more likely to have a positive ROI on their efforts.
Spending on marketing automation tools is expected to reach $25.1 billion annually by 2023.
57% of marketers say they've gained customers specifically through blogs.
53% of marketers say blogs are their top marketing priority.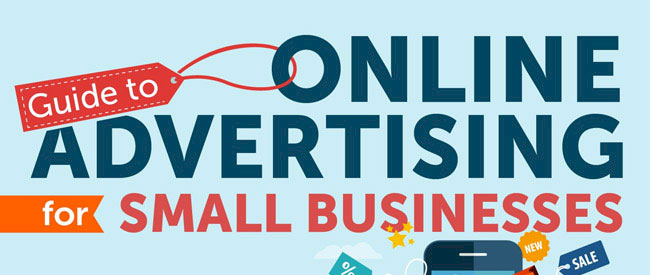 Why advertise on blogs and portal sites for your business to find leads and customers?
As the world of online advertising continues to grow with ads getting more and more expensive, one thing is certain: consumers want to learn about brands from content rather than traditional ads in big media companies like Google, Bing, Facebook, and others.
But, as a small business marketer, you might panic when thinking about a content marketing strategy, content development, constant re-deployment, and what is the most compelling and effective content. After all, these tactics take time and resources to build out. Content marketing also requires you to create a number of assets, such as a website, with high-quality content without knowing if it will yield an ROI or not, and without knowing how long it will take to bring in traffic. Additionally, the cost of such operation is quite high before it can yield results.
If you're building out a scalable content marketing strategy, one great place to start is by contacting existing blogs that have content developed and published regularly for your target audience. Such blogs allow you to not waste a lot of time and energy in publishing content, gain search traffic to your site, discuss your product, and present your products for sell (campaigning). You can just get to campaigning your products and services right away using an existing blog/portal site.
Segmenting
Most marketing professionals that prefer advertising on content driven blogs are looking for the ability to segment their customers for optimum retention.
Online audiences and customers are increasingly accustomed to personalized online experiences tailored to their content interests, preferences, and their area of business focus. Professional marketers are very keen to campaign and employ marketing strategies based on their potential customers' interests. Segmenting customers is an incredibly effective way to reach out to as broad an audience as possible whilst simultaneously achieving highly focused targeted campaigns. This way you can more effectively allocate your marketing budget by ensuring that ads and pricing offers reaches those most likely to respond positively. This is one of the most significant benefits of advertising in a blog.
--- article sharing ---