November 30th, 2023
It is a known fact that retail stores are having a major problem competing with online e-commerce stores, especially as costs/expenses are increasing for retail outlets and economy of scale helps e-commerce companies grow much fast and often much quicker. Inventories are being replace with just-in-time systems that offer fulfillment centers, and hence further reducing cost of operation for e-commerce based online stores.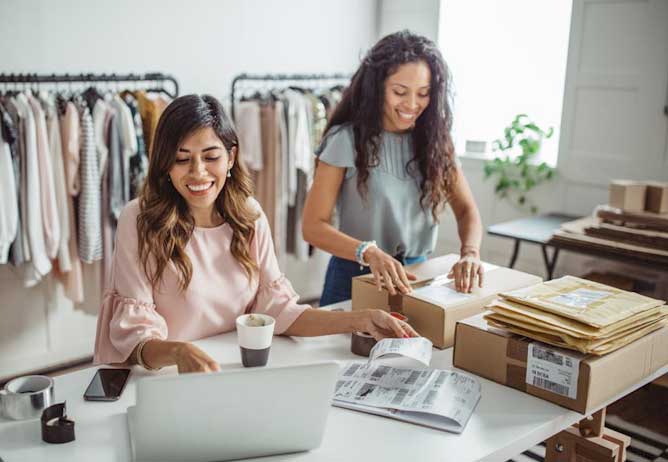 This much, there is no debate over.
But here's a list of retail stores closed in 2020:
1. Victoria's Secret – 250 Stores closed in 2020
2. AT&T – 250 Stores closed in 2020
3. Tuesday Morning – 232 Stores closed in 2020
4. Gap – 230 Stores closed in 2020
5. J.C. Penney – 204 Stores closed in 2020
6. The Children's Place – 200 Stores closed in 2020
7. Kmart – 45 Stores closed in 2020
8. Forever 21 – 178 Stores closed in 2020
9. Macy's – 125 Stores closed in 2020
10. Sears – 51 Stores closed in 2020
11. GNC (Nutrition Store) – 1,200 Stores closed in 2020
12. Pier 1 Imports – 936 Stores closed in 2020
13. Stage Stores – 738 Stores closed in 2020
14. Men's Warehouse/Jos. A. Bank – 500 Stores closed in 2020
15. New York & Co. – 405 Stores closed in 2020
16. GameStop – 320 Stores closed in 2020
17. Signet Jewelers – 300 Stores closed in 2020
18. Stein Mart – 281 Stores closed in 2020
19. Bed Bath & Beyond – 260 Stores closed in 2020
20. Art Van Furniture – 200 Stores closed in 2020
21. Walgreens – 200 Stores closed in 2020
22. Destination Maternity – 183 Stores closed in 2020
23. Chico's – 250 Stores closed in 2020
24. Nordstrom – 16 Stores closed in 2020
25. Papyrus – 178 Stores closed in 2020
26. Modell's Sporting Goods – 153 Stores closed in 2020
27. A.C. Moore – 145 Stores closed in 2020
28. Wilsons Leather – 110 Stores closed in 2020
29. Office Depot – 90 Stores closed in 2020
30. Olympia Sports – 76 Stores closed in 2020
Many more have already closed and gone:
1. Sharper Image
2. Bonwit Teller
3. Sleepy's
4. Discovery Channel Store
5. Levitz Furniture
6. Hecht's
7. Kids "R" Us
8. Teavana
9. Service Merchandise
10. Incredible Universe
11. Gadzooks
12. hhgregg
13. Steve & Barry's
14. Sport Chalet
15. Zany Brainy
16. A&P
17. Linens 'n Things
18. Kinney Shoes
19. Woolworth
20. Thom McAn
21. Horn & Hardart
22. Kaufmann's
23. Sports Authority
24. Herman's World of Sporting Goods
25. Circuit City
26. The Wiz
27. Tower Records
28. Ames Department Store
29. Chi-Chi's
30. Borders
The new digital economy (Internet-based convenience and speed of shopping and transaction processing) continues to ravage the U.S. retail stores, in particular smaller businesses. But this is also true (with varying degrees) all over the world.
By end of 2019, small and medium-size businesses accounted for almost 50% of the U.S. economy. Those that are still in business are experiencing reduction in revenue, increased expenses, and a dramatic increase in cost of operation caused by borrowing to generate more revenue.
The opposite is true for online businesses.
Most retail stores are moving their business quickly online in order to make sure that they can get back on track. Being online not only allows you to overcome geographical limitations and reach more customers but it helps reduce or eliminate expenses, such as rent for a retail space/office.
Additionally, there are many convenient communication channels, such as email, social media, and messenger systems to all you to get to know your customers better and offer more products and services that they need.
So, where do you start, and what are the first few steps?
1. Going online.
The first step is to move your business online and you can do this by building a website. There are lots of ways to build a website, you could go for a professional website design for your store which ultimately helps you convert more of your visitors to customers or you can opt for an online e-commerce platform (not exactly a business website) that offers a means for you to add your products and services to and offer it to your potential customers. Both roughly cost the same, when you add the cost of marketing, promotions, organically grown customer base, and business flexibility. Most serious business owners go for a professionally built website that helps with branding and reputation.
2. What to sell online
Depending on whether you are a product-based or service-based business, you would have to consider which of your existing products you may want to offer. If you can offer a great product value, good pricing, and you can deliver service (shipping, customer support, etc.) then select your popular inventory and offer it on your website, online. If you reach the conclusion that your products had their time and now you need to move to newer products, then go ahead and move on to newer products that have higher demand and higher margin.
3. Decide on shipping/inventory/fulfillment
These days there are so many product shipping options and various conveniences for your customers that all you have to do is decide on your target audience and what they want and how fast they want it. You may also decide that keeping inventory may no longer be a viable or business-essential practice and hence move over to fulfillment. There are tons of companies and services that offer drop-shipping and drop-shipping tools that you can use online.
4. Test run.
Don't ignore the value of a test-run. Before opening doors to millions of Americans, 24/7 and get large numbers of orders, do a test run of your business operations and sales processing through your website. This will give you much clearer idea on how to offer your products, how to prioritize, and how to make best decision that make life so much easier – and help you not waste marketing budget before you are really "ready".
5. Promotion, promotion, promotion.
Get your business into Google/Bing/Yahoo search engines, and Google Maps and Google Local. If you are using a professional to do this for you, it would help since this process needs about 20 hours of work depending on how large your product inventory is. You also want to hire an expert to do your website SEO, as organic search results putting you on top allows more people to find you and contact you for your products/services. You may also want to hire a social media expert to help you with setting up social medical channel accounts and do promotions and reach out to influencers to bring in traffic and grow your sales. Engage with your online visitors, through email or messenger, as this will ensure that you have a much better chance of success.
Finally, moving your business online is indeed challenging, if you are not an Internet online business expert. But the sooner you start, the sooner you can have your business online and start selling and get your business back on track. As always, the most important advice, is … get a "dependable, knowledgeable, reliable, online expert" to help you. It makes a whole lot of sense, short-term and long-term, and often helps you save lots of money in the long run.
According to the most recent retail sales tallies from the government statistical data, sales in many retail outlets with a physical locations, has fallen nearly 36% in the last quarter while online businesses and retailers saw their sales soar 26%.
There is no more time to procrastinate. Get started, and get it done. E-commerce is here to stay, and continues to grow, dramatically.
--- article sharing ---